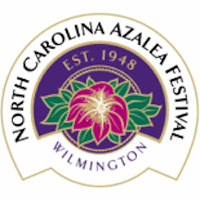 The North Carolina Azalea Festival takes place every April in the city of Wilmington. The five-day festival celebrates local art, floral gardens and the history of Wilmington. Festivities include the queen's coronation, concerts, parade, street fair, garden and home tours, celebrity appearances and more at venues across town.
The Azalea festival kicks off with the Queen's Coronation at Riverfront Park on Wednesday, April 11 at 3 p.m. The Queen's Coronation is an annual event where the Queen is officially crowned the North Carolina Azalea Festival Queen Azalea. In attendance are all the Festival Celebrities Guests as well as: City Officials, Board Members, and Cape Fear Garden Club Azalea Belles. This is your chance to meet the Queen and the Celebrity Guests! Grab a place along the river walk to watch the Official Party disembark from the Henrietta III, North Carolina's Largest Riverboat! For more information click HERE.
The next day following the Queen's Coronation is the first of two live concerts to be held at Trask Coliseum on the campus of UNCW. Multi-Platinum recording artist
Kenny Loggins will be preformed at
8 p.m.on Thursday, April 12. Kenny Loggins

has been many things to many people over the past three decades - "a moving target" as he's put it. In his time, Loggins has been a guitar slinger with a psychedelic rock band, a hot young songwriter with a publishing deal, half of a legendary country-rock duo, a massively successful and accomplished solo artist, a sonic pioneer in the smooth jazz genre, a reigning soundtrack superstar, a rocker, a seeker, as well as an enduring recording artist and live performer whose most recent works have spoken deeply to both young audiences and decidedly adult and worldly concerns. At the heart of it all, there remains a brilliant singer-songwriter and guitarist with a lifelong passion for exploring the endless power of the song to communicate.
The second of the two concerts featuring American Idol winner Scotty McCreery took place on Friday, April 13 at 8 p.m.
Scotty developed his unique way of looking at things while growing up with older sister Ashley in a musical household in Garner, N.C. By age 3, he was singing "The Muffin Man" to anyone who would listen and a few years later her repeating the words of those around him in a song. His father, a senior manufacturing systems analyst, and his mother, a real estate agent and a teacher, sang in the church choir, as did their children. His grandmother gave Scotty a book on Elvis Presley while he was in pre-school, so Scotty began walking and talking like the King. His mother listened to artists such as Conway Twitty while driving and Scotty quickly fell with these sounds. He still vividly remembers his first country concert, a show featuring George Strait, Reba McEntire and LeAnn Womack.
The festival the the activities contained within the 5 days are a huge boom to our local economy.
Studies show that the NC Azalea Festival has a $50 million dollar impact on the city of Wilmington. Dr. Stephen Meinhold and Woody Hall of UNC Wilmington conducted the study during the Azalea Festival earlier this year.
If you happen to be in town for the festivities and need a rental car please let us know how we can help! We have multiple makes and models to choose from including the 2013 Chrysler 200, 2013 Dodge Dart and the all new 2013 Jeep Grand Cherokee! Click HERE to see our available inventory!
To v

isit the official North Carolina Azalea Festival website click HERE.